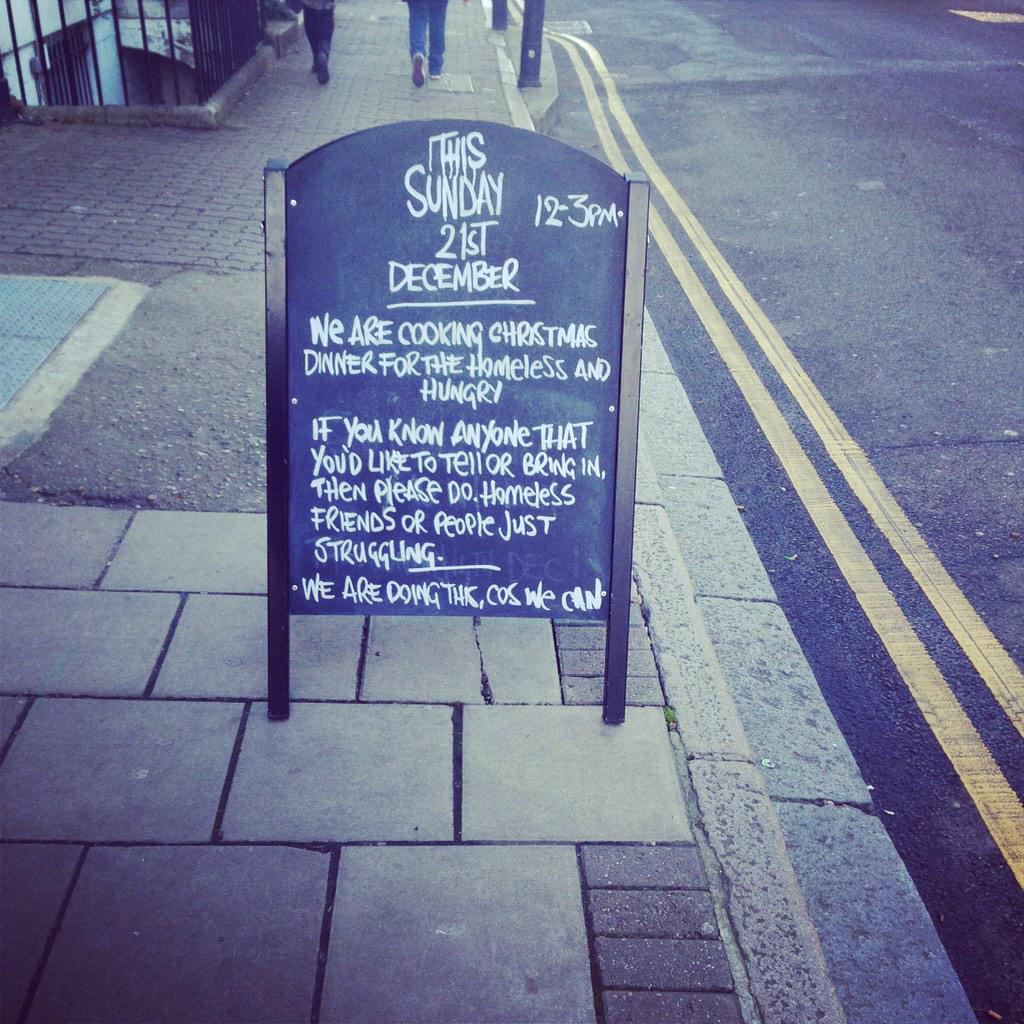 Chef and manager Adam Hardiman will offer homeless individuals a full roast, including a carvery of turkey, beef and salmon – with all the trimings from 12 to 3pm this Sunday.
He came up with the idea after wanting to cook for "actual people that need it".
"I have always wanted to cook or volunteer for the homeless at Christmas. Everybody jumped on the idea in the pub.
"I didn't expect any of this, we put boards up outside all of the time.
"I know homeless people on the streets here, I asked them to come in please. They were buzzing, they said 'Are you joking?'"
The pub has subsequently been deluged with offers to help – but Mr Hardiman, 30, said they did not need any volunteers.
"If people want to volunteer walk the streets and tell people to come in."
credit to:
life-style